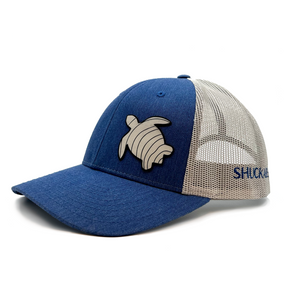 Sea Turtle Patch Hat
We love every creature that lives in our oceans but the majestic sea turtle is by far one of our favorites. This hat celebrates the beauty of the Sea Turtle. This Richardson hat features a leatherette sandstone patch. It is perfect for a day at the beach or out on the water. Goes great with our Shuckable Turtle Tee.
The Sea Turtle Patch Hat features a faux leather patch on a Richardson 115.